Our Commitment to Charitable Giving At Sash Bag, we believe that success is not measured solely by financial gains, but by the positive impact we can make on people's lives and communities. Since our inception, giving back has been an integral part of our company's DNA.
Our founder and Chief Bag Lady, Nichole MacDonald, had a vision of creating a company that not only makes a life-changing bag, but also contributes to the greater good. Over the years, we have been committed to supporting and empowering people and communities through various charitable initiatives.
We're so proud to be partnering with Susan G. Komen®, the world's leading breast cancer organization, by donating a portion of our profits in October, which is Breast Cancer Awareness Month.
If you've been around for a while, you know that we take empowering and supporting women very seriously around here. We've had many Sash Sisters share with us their stories around breast cancer and how having a Sash Bag has made treatment and post-surgery life a bit easier to navigate. We're so proud to be contributing to the fight against cancer by helping to fund Susan G. Komen's advocacy, research investment and support of those dealing with breast cancer.
Sash Bash - November 3-5, 2023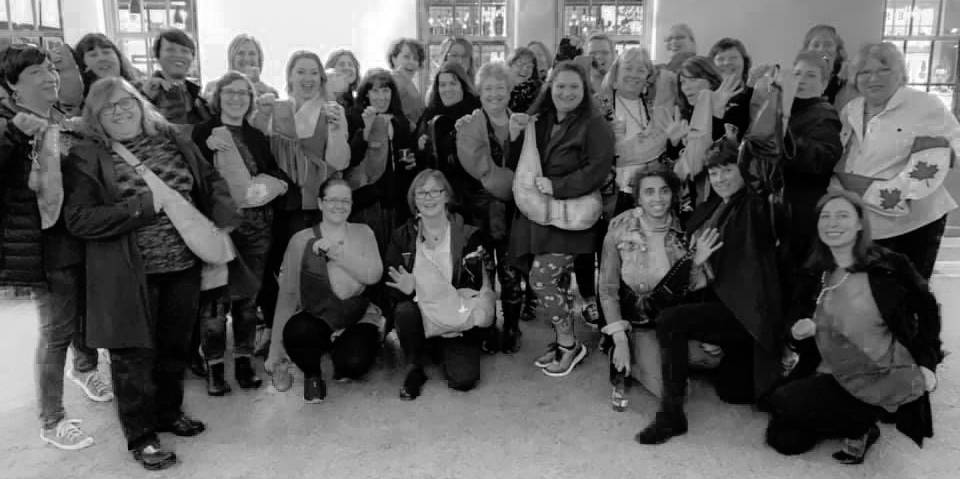 Let's party, y'all. Join us in San Diego for a fun, Sash-filled weekend of shenanigans. We'll have dinner Friday, hangouts on Saturday, the main party Saturday night, and then Sunday we will join the Susan G. Komen "More Than Pink Walk." We will have a DJ, food and drinks, photo booth, shopping, and prizes! Who doesn't love prizes, for real? Hope you can come!!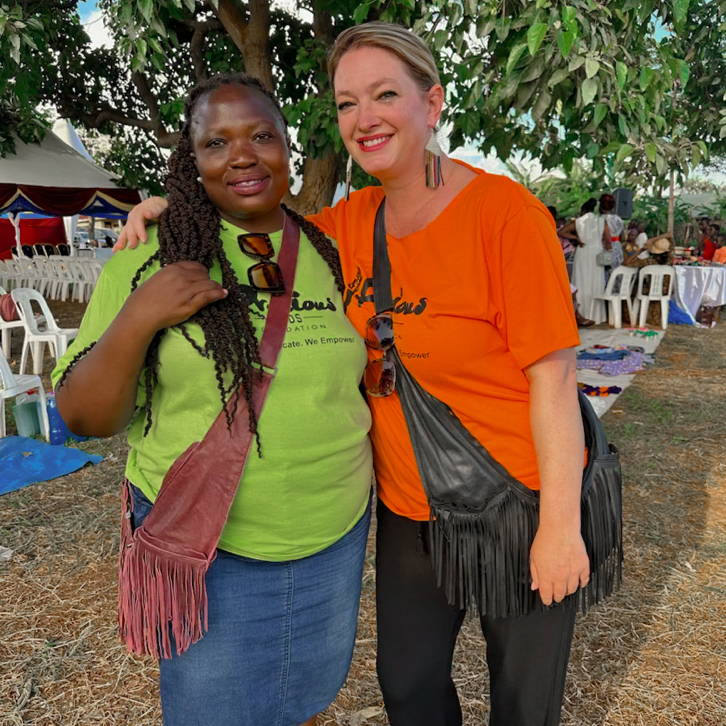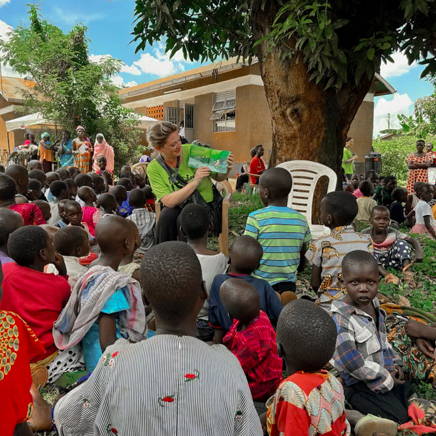 Precious Kids Foundation is one of those very special organizations that, when you find out what they are doing and what it takes to do it, you cannot help but be moved. Precious and her team were 100% volunteer, with Precious providing the bulk of the funding to help provide urgent medical care and tuition to children in need in Uganda.
Sash's support started with a monthly donation to an invitation to go to Uganda to support a medical camp providing essential healthcare services. We also donated $5 per bag for a special order that we had in April which provided a much-needed influx of funds for medicine at the camp.
When Nichole spent two weeks working in the medical camp and getting to know the people being serviced and the volunteers, she hen learned that the staff was holding down separate, full-time jobs and volunteering. She immediately created a way for Sash to provide an income to four people who used to be volunteers. They no longer need jobs outside of their commitments to Precious Kids Foundation and this has had a significant impact on the level of service they can provide to these children who need it so very much.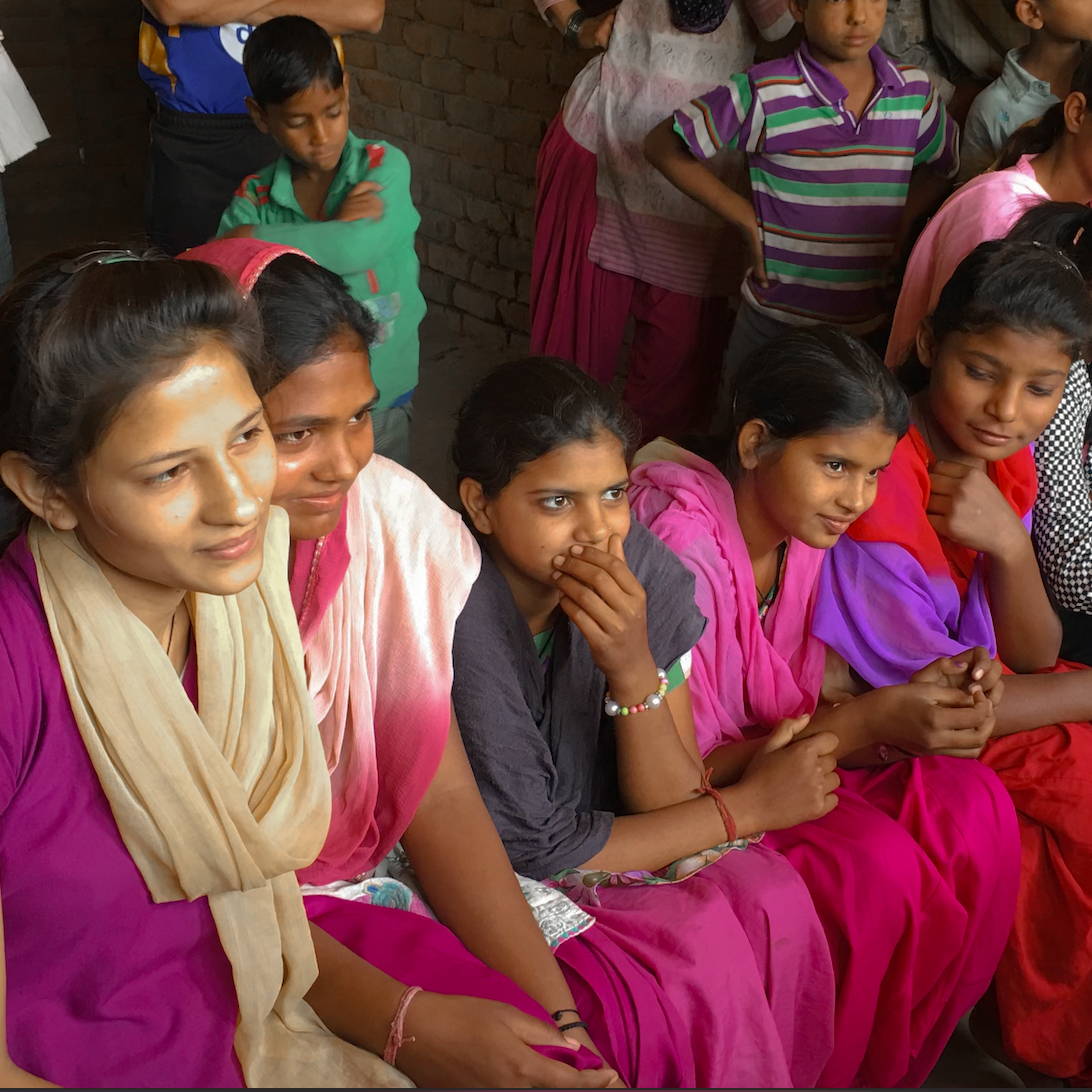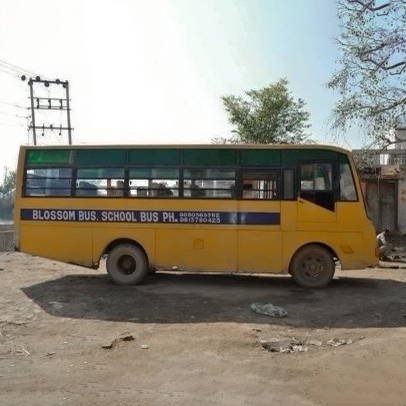 This was the first, significant commitment to giving made by Sash, when we first started manufacturing in India about 10 years ago. We donated funds to keep the program running and bags for the young women, to help them travel back and forth to school Nichole met with the girls in the program twice. In the two years between visits she got to see the same girls and that they were still in school. Busing them to school made it possible for them to continue their education.
We donated a large number of cloth Sash Bags to the students at Monarch school. They responded with stories of how they were helpful in keeping their important items close at hand while being unhoused. Their families also appreciated the functionality and easy of having a Sash, so we quickly followed up with a "buy one, donate one" campaign.
San Diego Women's Shelters
We worked with women's shelters in the San Diego area to donated Sash Bags that were filled by our team and volunteers with toiletries and essential items. This was turned into a Sash Community event with a powerful turnout!