SASH BAG: YOUR DAY-TO-DAY DYNAMO OF ORGANIZED EASE!
YOUR SECRET WEAPON THAT UPGRADES YOUR DAILY ROUTINE IN THE MOST CLEVER WAY POSSIBLE
YOUR DAY-TO-DAY DYNAMO OF ORGANIZED EASE!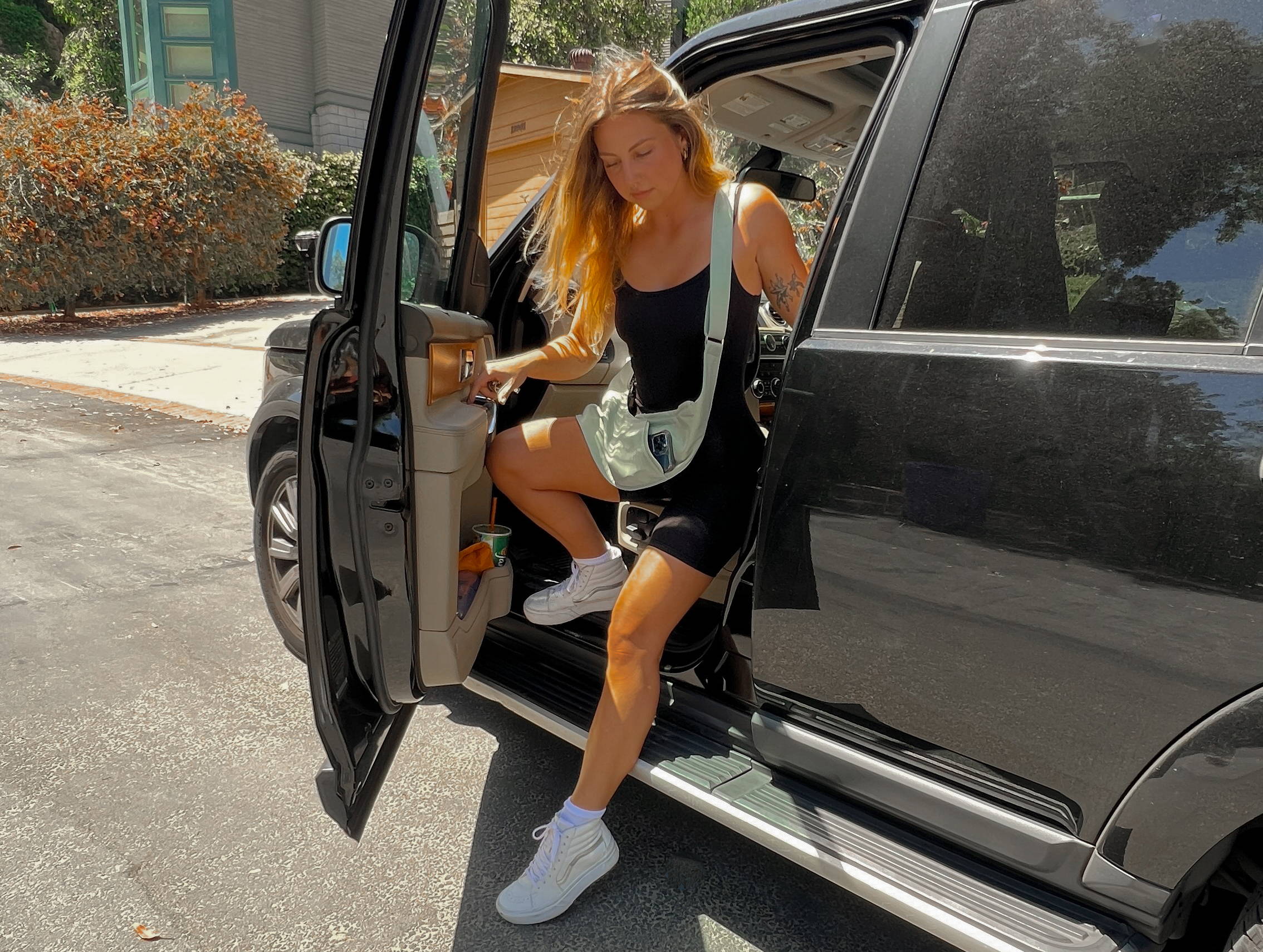 Hey there, fellow adventurers of life's daily hustle and bustle! A Sash Bag is your secret weapon that upgrades your daily routine in the most clever way possible. Just in case you're thinking, "I've got a bunch of bags already", this is the last bag you'll ever need! It works for everything from grocery store dashes to restaurant rendezvous with a sprinkle of organized comfort, a dash of easy style, with colors and styles that let your personality shine, too!
GROCERY SHOPPING? A BREEZE, NOT A SQUEEZE! 🛒
Picture this: you're strolling through the supermarket aisles, triumphantly tossing items into your cart like the modern-day superhero you are. But wait, where's your bag? Oh right, it's comfortably draped across your body in the most non-floppy, non-annoying way possible! No more wrestling with bags that bounce around or competing for cart space. Your Sash Bag stays put, letting you focus on those epic culinary decisions.
PHONE: IN AND OUT WITH A FLICK! 📱
We've all been there—struggling to retrieve our phones from the abyss of our bags. But fear not, for the Sash Bag's open front pockets are here to save the day! Need to check your list, send a text asking that teenager (again) what they want for dinner, phone a friend? No problem. Just one-hand it like the multitasking maestro you are, and you're good to go.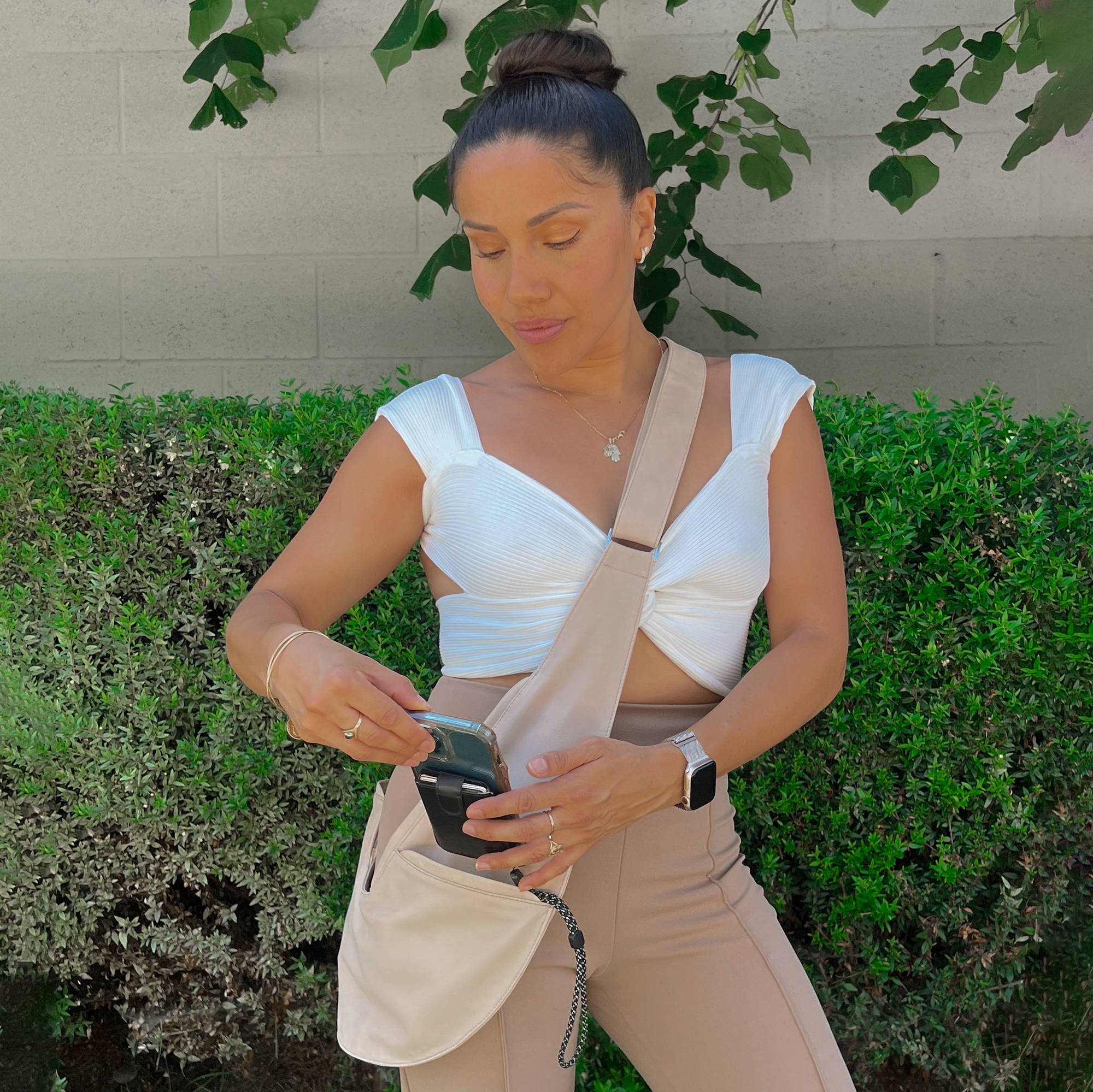 DINE OUT IN PEACE, BAG DRAMA WILL CEASE 🍽️
Ah, restaurants—the ultimate test of bag etiquette. Do you hang it on the back of the chair? Keep it on your lap? Make a makeshift pillow? Worry no more! Your Sash Bag is like your very own personal butler, elegantly sitting by your side, leaving you free to indulge in that gourmet delight without a care in the world.
RESTROOM RUNS, NO BAG BUNS! 🚽
Public restrooms can be tricky. You're either a contortionist trying to wrangle your bag while avoiding germs, or you're forced to awkwardly place it on the floor. But guess what? With a Sash Bag, you're a restroom rockstar! No need to take it off, just carry on with your business (literally) without any fuss.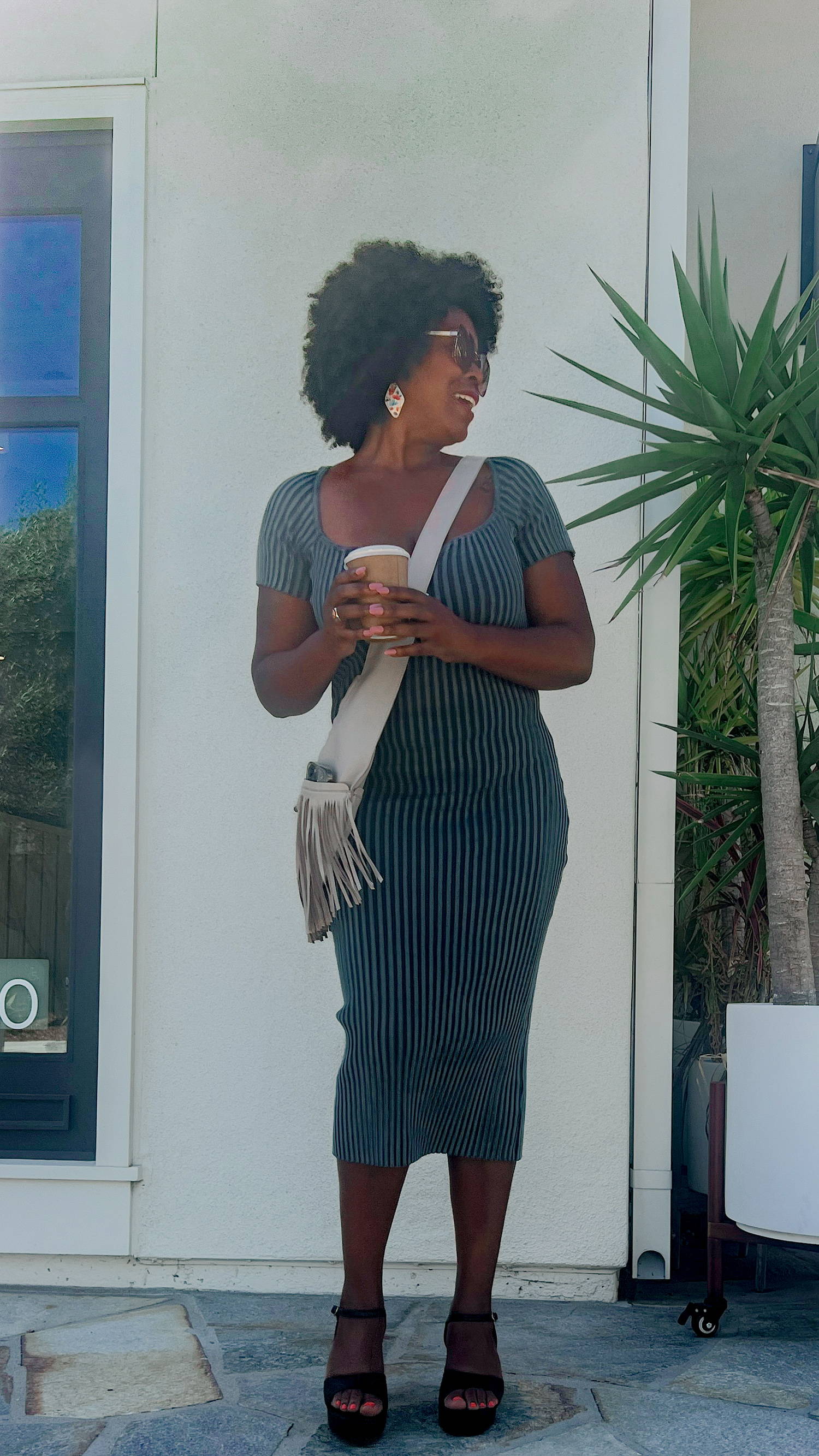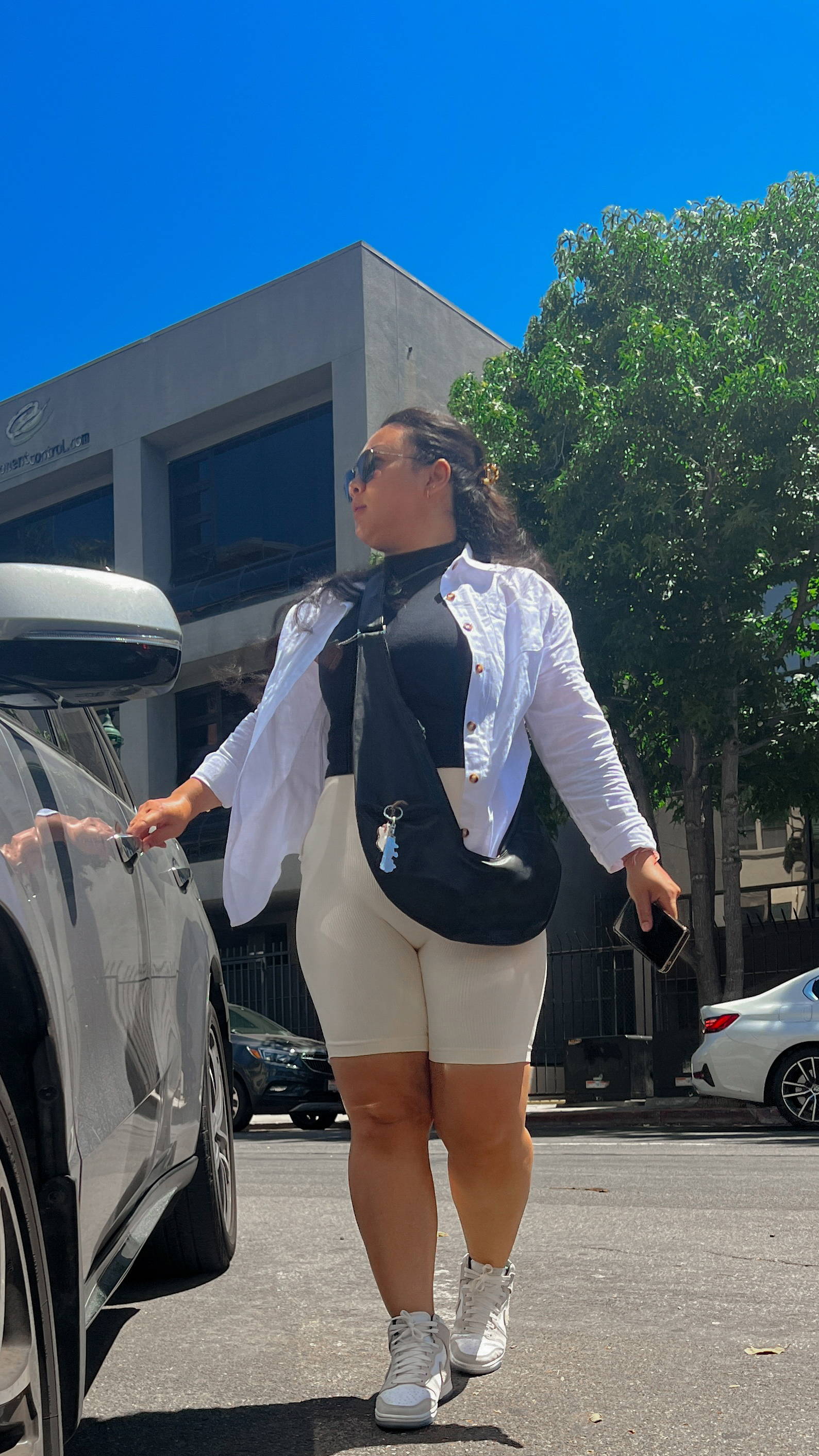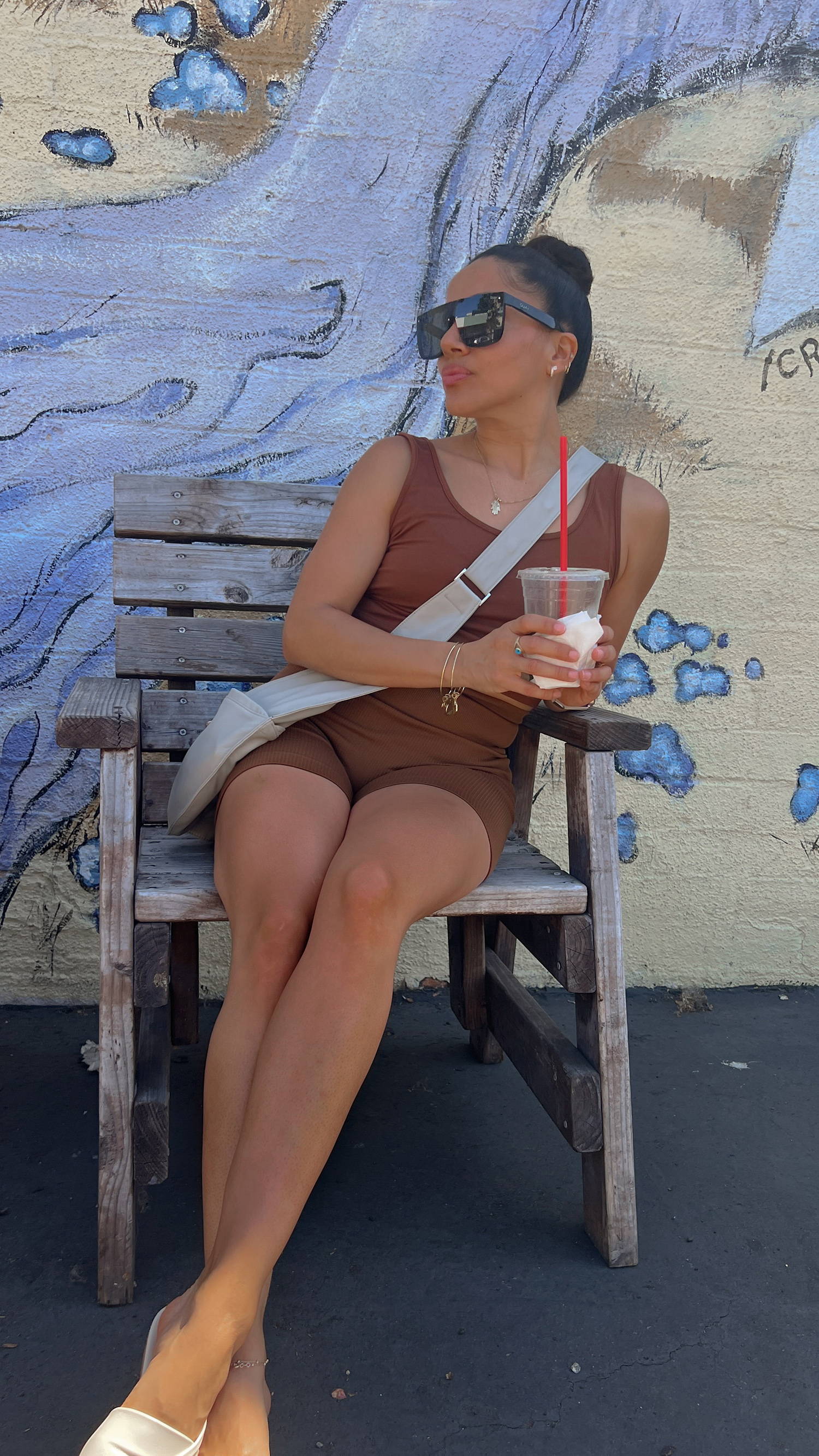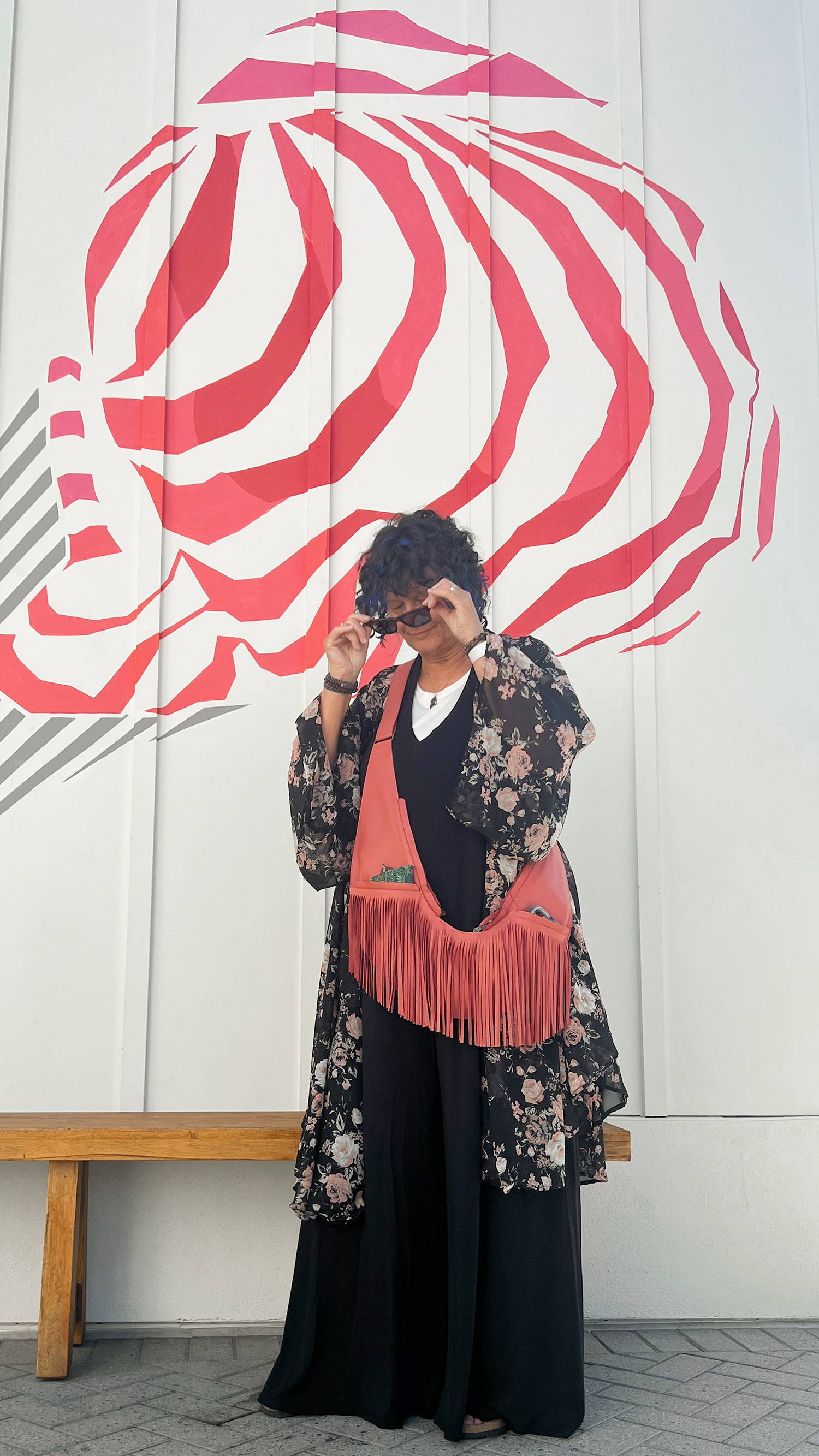 CAR HOPS & QUICK STOPS, BAG FLICKS - NO FLOPS 🚗
Getting in and out of your car can feel like a chore, especially if you're juggling bags. But with your Sash Bag, it's a graceful dance. Grab your keys, hop in and out, feed that parking meter with style, all without breaking a sweat—or dropping a bag.
NO MORE PURSE PANIC - SASH IT AND BE FREE 🙌
The fear of leaving your bag behind? Say goodbye to that constant worry. Your Sash Bag is your steadfast companion, always by your side, making sure your belongings are safe and sound. Gas stations, coffee shops, you name it—no more purse-snatching anxieties.
ULTIMATE COMFORT,
POCKETS GALORE! 🎒
Now, let's talk comfort. We've all dealt with bags that seem determined to strangle us. Not the Sash Bag! Its ergonomic design never pulls on your neck or shoulder. And those pockets? They're a treasure trove of organized delight. Glasses, medicine, makeup, even a small water bottle—everything's right where you need it.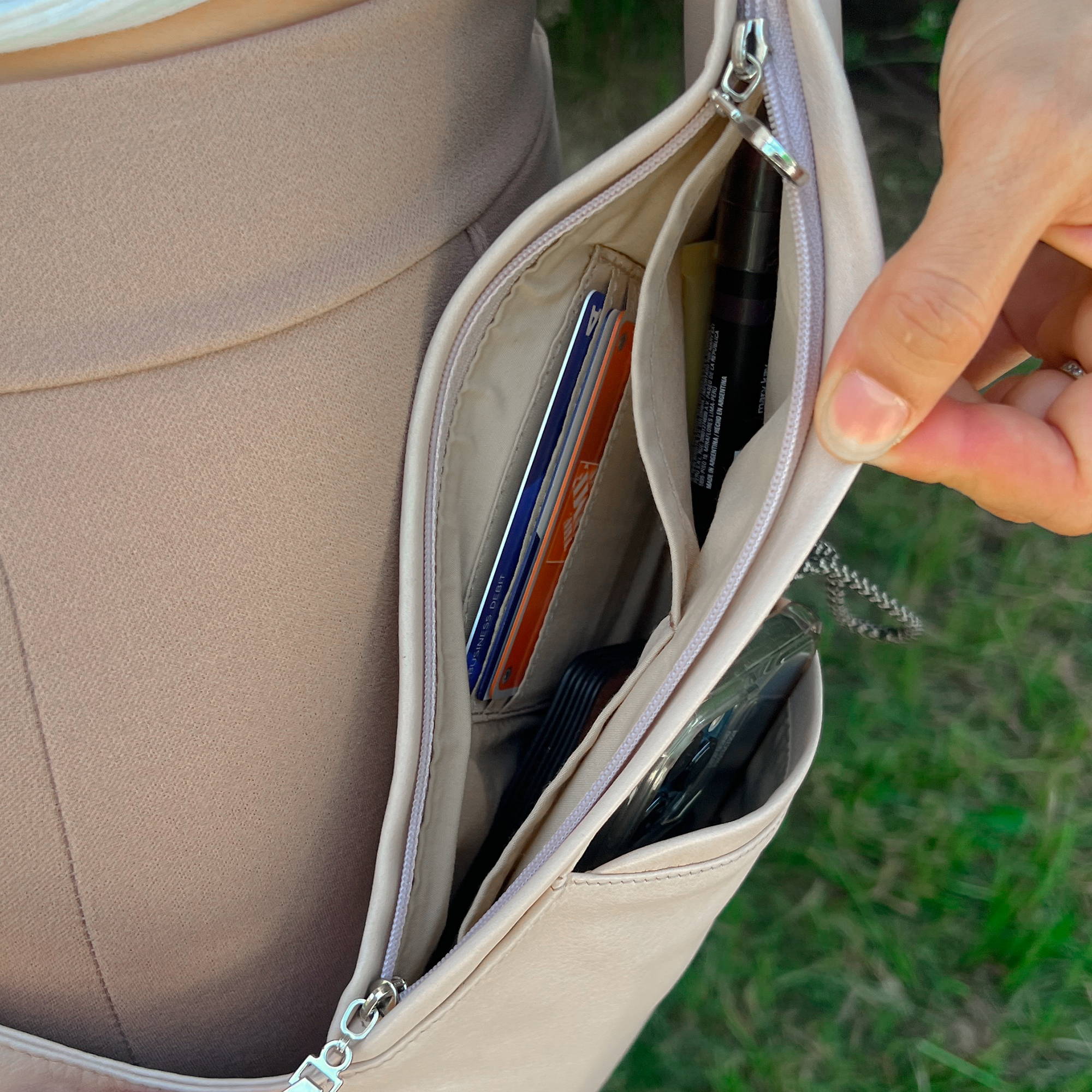 So there you have it, dear adventurers—your ticket to a day-to-day life made beautifully simple and stylish with the incredible Sash Bag. It's like having your very own sidekick that's up for any challenge, all while keeping your unique personality front and center. Say goodbye to bag-related stress and hello to a world of organized ease!
Embrace the Sash Bag revolution! Your daily life will be a whole lot smoother, a little sassier, and a whole lot more fabulous! 🌟